Experience the Difference for YOU to be the very best possible YOU!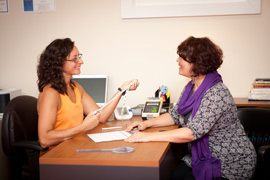 Enjoy greater fitness, improve your strength, tone, and endurance, lose weight, have more energy and feel more empowered than ever before. Achieve this in the comfort of a non-gym setting and driven by a first-class personal trainers attuned to your personal needs.

Be Fit Anywhere, LLC offers a personal training regimen designed for you! We know that exercise should never be demoralizing or demeaning – it should be a fun, challenging, rewarding and uplifting experience that achieves results and works for you. Workouts are designed based your body's ability and your goals. We specialize in training your body for the activities you enjoy: such as golf, tennis, running or being able to get down on the ground to garden or play with your kids and pets. Based on you the workouts can range from a gentle to a full boot camp approach.

Investing in your movement and fitness goals brings joy not only to yourself but to everyone around you. Together we can keep exercise from being a scary and prescriptive discipline to committed time to that is fun with challenge! We at Be Fit Anywhere, LLC will provide the customized training designed to keep you motivated, maintain your commitment, build your confidence and help you be the very best possible you!

During the initial consultation we spend time listening and learning about you. We take a full health history and partner with your doctor or physical therapist where necessary. We become your movement and wellness coach because we care.

Your FIT goals become our goals.
Your

F

unction, Your

I

nspiration to Your

T

ransformation success!